2010 was a good year for movies. Now, I haven't seen every movie 2010 has to offer, but of the ones I have, these are my top 10.
10. True Grit
I'm done playing pretend. The 1969 version of this movie isn't anything difficult to top; however, the Coens have crafted something beautiful out of Charles Portis' story. With awesome camerawork, a funny script, and a terrific job by its all-star cast,
True Grit
is one of the best remakes I have seen in recent years.
9. Catfish
I have seen only a few documentaries this year, all of which were good films; however, Catfish takes the cake. What starts off as what seems to be a thriller quickly takes the shape of something much more interesting. After seeing this film, I walked away with my mind completely blown. The less you know going in, the better it will be.
8. Hereafter
Clint Eastwood has put out some of the best movies of the past few years and
Hereafter
is no exception. Eastwood's gorgeous cinematography makes this one of the most visually stunning films of the year and the cast clicks perfectly to also make this one of the year's most emotionally satisfying films.
7. The Ghost Writer
Every few years Roman Polanski puts out a movie, some great, and others no tso much. The Ghost Writer is definitely a great one. The roles were cast perfectly, the script is smart, and the camerawork is brilliant. Everything comes together just right to make this contemporary thriller one of 2010's best.
6. How to Train Your Dragon
How to Train Your Dragon
is one of the most prominent and most lovable films of 2010; it combines adventure and humor with a great cast and great storytellers and presents it in a way that kids and even adults can enjoy. Not to mention the best 3D of the year.
5. The Social Network
David Fincher's The Social Network is definitely an Oscar contender with a crazily witty script courtesy of Aaron Sorkin. The amazingly talented cast is lead by my pick for surprise preformance of the year, Jesse Eisenberg. This film is one for the ages.

4. Black Swan
Darren Aronofsky perfects his vision in this incredibly dark and incredibly grotesque psychological thriller. Aronofsky's work behind the camera combined with pitch perfect preformances from the cast and subtle special effects combine to create this perfectly disturbing, yet beautiful, work of art.
3. Inception
There is no question that Christopher Nolan is a master filmmaker. He knows how to manipulate the camera in a way that fits his vision and tells his story perectly. Inception is the result of a lot of deep thinking, perfect casting, beautiful cinematography, fast paced action sequences, and a highly intriguing story.
2. Mother
Not all great movies come out of Hollywood. Just watch
Mother
and you'll see what I mean. From the amazing preformance by Hye-ja-Kim as Mother to the perfectly dark tone of the well-rounded story, this Korean masterpiece is better than most American films this year.
1. Toy Story 3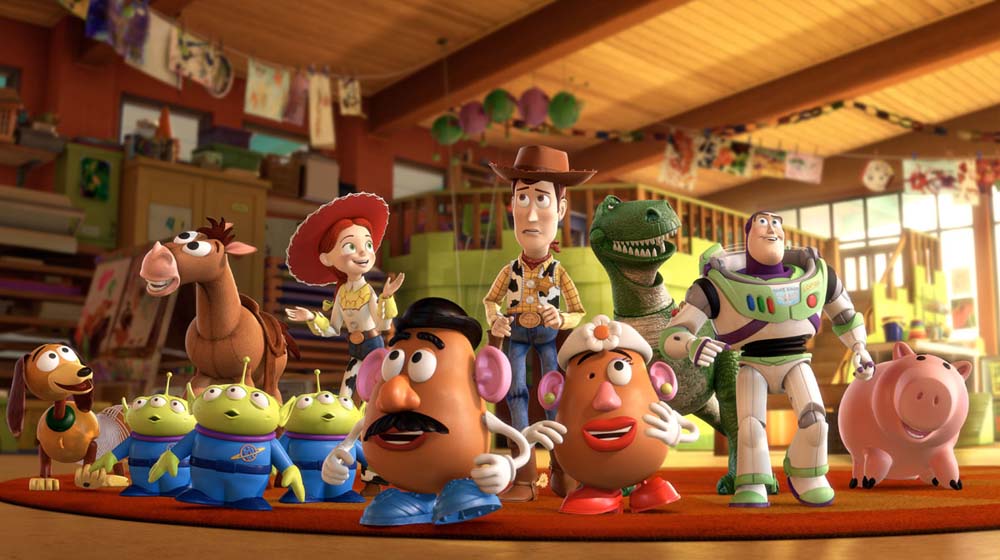 They say big things come in small packages and that couldn't be more true for Pixar's latest and greatest. These toys are some of the most beloved characters in all cinema history and they mean just as much to the kids who grew up with this series as they do to Andy. This beautifully rendered film has more emotional payout and heart to it than most, if not all, live action film this year and bids a touching fairwell to, undoubtedly, one of the greatest trilogies of all time.